Design and development
The number three is very prevalent within our group. Our flagship is the Concept 3, our most popular download ever is the TR-3B, known to us as Concept 903. Our second most popular? The TR-3A! Our logo is a triangle. Our first scenery was in the Bermuda Triangle... and our best known scenery is Echo Canyon, Nevada....a.k.a. Flight Center 3... The number four, is NOT the number three. It's also the first number that is not a prime. For an even number, four is very odd!
In a silly and totally unintended way, the number four is very appropriate for our first, and to date, only helicopter concept. It is the least popular, least inspired, and least used concept here. The Concept IV evolved from the Concept III. Literally. Because of that, it also took the least time to make, and was admittedly very rushed. It's not a bad concept, or even a bad idea, it's just strange that sometimes you can take something very popular, that everyone seems to like, and end up with something very underrated. Not even all of us have flown it.
It's regrettably a very basic-flying straightforward helicopter, and in FS2000 you couldn't really tweak the airfiles of helicopters as much as fixed wing aircraft, so virtually ALL helicopters flew alike. I was never crazy about that aspect of FS, and that's why there weren't any other helicopter concepts here. Microsoft didn't give helicopter designers much room to play. All you could really do was make a new visual model that unfortunately still flew just like the Bell 206.
Luckily this is no longer the case with FSX, so who knows what may happen here...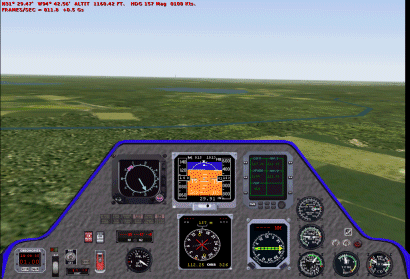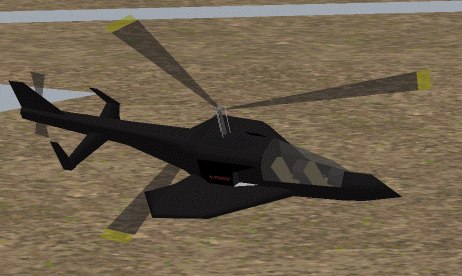 Versions & Downloads
The Concept IV is available in only one model, for FS2000, but.......we're probably gonna try this one again...
Specifications
| | |
| --- | --- |
| TYPE: ARX-4A | |
| LENGTH: | WINGSPAN: |
| POWERPLANT: Allison 250-C20J 420 shp | Empty Weight: |
| TOP SPEED: 120kts | Cruise Speed: 95kts |
| PRODUCTION: prototype only | |



Individual Aircraft Listing

Version 1 in FS2000
N4JT

First Flight 1-29-01
Release Date: 2-21-01
Only helicopter concept on this site to date
See Also
Flight Center II, Malibu, Ca. - Scenery where the ARX-4 was developed in FS2000.
ARX-3 Raptor - Evolutionary predecessor the ARX-4.