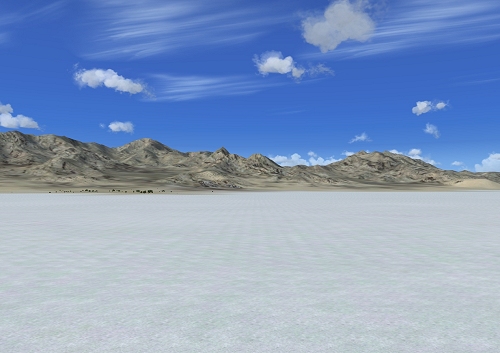 Land of Speed...
Bonneville is a not actually an Aeroworks project in and of itself, but a side-project - an upgrade to the default scenery of fsx. It's been shared among us in the group for a while and I figured we might as well put it out there for others.

We fly military projects here quite often from Echo Canyon and it serves as a sort of extended playground for us. Once an aircraft project progresses past the initial test phase we move further, past Railroad Valley and on to more distant area's such as Bonneville, and often even further to White Sands, NM.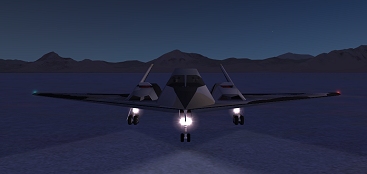 Concept 903B (TR-3B) #302 "Vigilante" - Bonneville, July 2013
Occasionally some civilian projects make their way here...indeed, all the way from Malibu.
However, no default airports have been changed with this upgrade, this is simply a landclass update since Microsoft goofed it up and made it dirt!
In reality, however,.... Bonneville is a giant salt flat that is a remnant of a great lake that once stood there millions of years ago.

However, now days it is very dry, very flat, and very WHITE. Microsoft missed the memo on the white part. This is where land speed records are made, where automotive magazines love to go to show off new cars.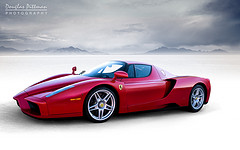 Ferrari Enzo (F60) at Bonneville....
It's also the place of numerous commercials and movies shot here whenever Hollywood wants to portray an "alien landscape".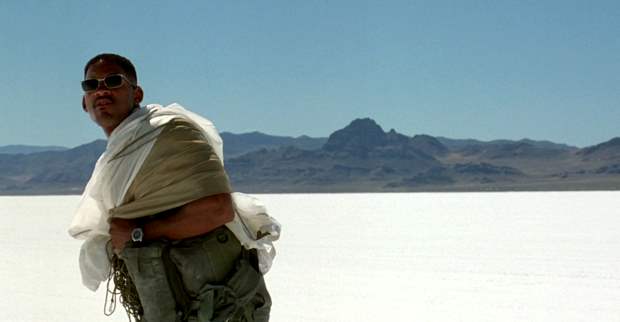 Welcome to......eh, it's just Bonneville!
Overall a very interesting place, and one we like to fly to quite a bit, as we show off our new Concepts!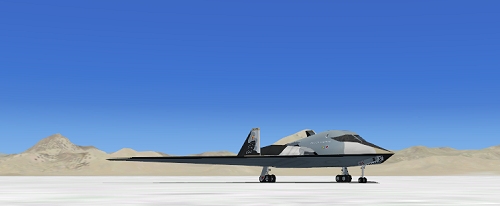 ARX-903B #302 "Vigilante" - Bonneville, September 2013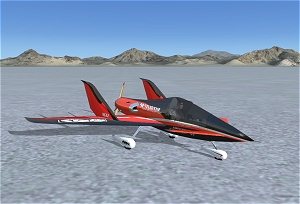 Concept 6 - N6AX Roadrunner prototype at Bonneville
- July 2012


Project Credits
Jason L. Terry


Beta Testers
Joshua Nyhus