12-27-13 Vought A-7E of Railroad Valley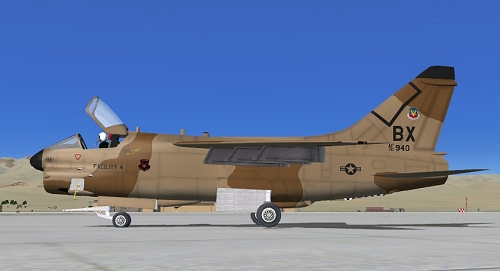 Original model by Iris - FULL PACKAGE modded and repainted!
11-02-13 Bell 206 Camo Pack released.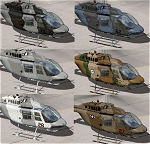 7 schemes - repaint only - for the default Jetranger.
10-28-13 Splash screen gallery added to Media Page
10-26-13 Boeing B-52G of Railroad Valley, 59-588 "Old Dog Zero"
Original model by Alphasim - FULL PACKAGE modded and repainted!
10-18-13 Rockwell B-1B of Railroad Valley, 88-624 "Bad to the Bone"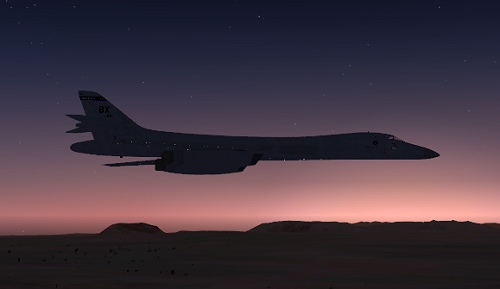 Original model by Alphasim - FULL PACKAGE modded and repainted!


10-09-13 Bonneville and White Sands sceneries are out!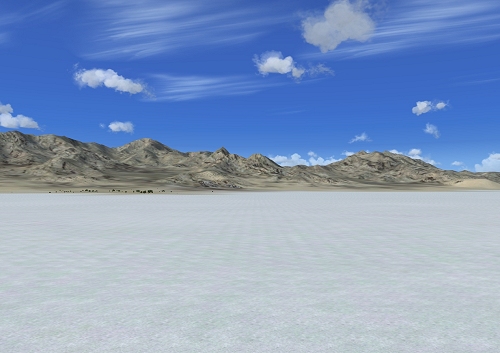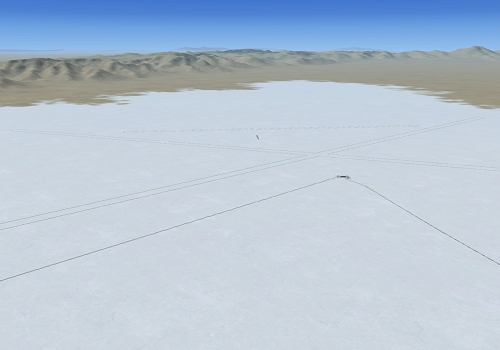 Finally our outlying proving grounds are released for all!
Bonneville and White Sands for FSX!
9-27-13 This is it - The BIG ONE is here!
Railroad Valley 2013

Our oldest and largest scenery pack ever - Echo Canyon version 3 and Lunar Lake version 2 are combined in Railroad Valley 2013!
Echo Canyon has been our home since 1999 and has been released twice, in 2000 and 2003. We've used it behind the scenes and in screenshots for many years and it has gone through quite an evolution. Now we make it public! Over 100 custom macros were created specifically for this release, and has been a work in progress, on and off again, for the last few years.
The scenery includes many more airports, locales, and the original bases updated from earlier sims....even some easter eggs..
8-16-13 Mass Release: Military Aircraft of Railroad Valley
Over 30Mb of repaints uploaded to Default Aircraft section!
Most of them will only be available on this website.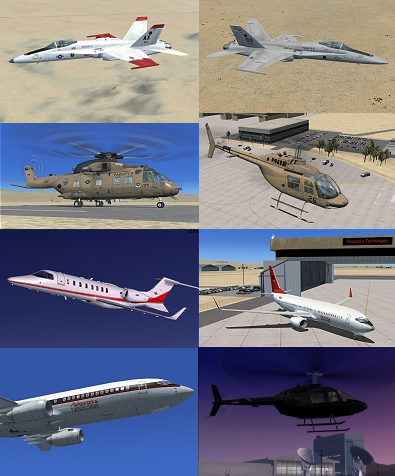 ---
8-1-2013
Special Delivery... There is a new dog on the block... The ARX-5 Type R!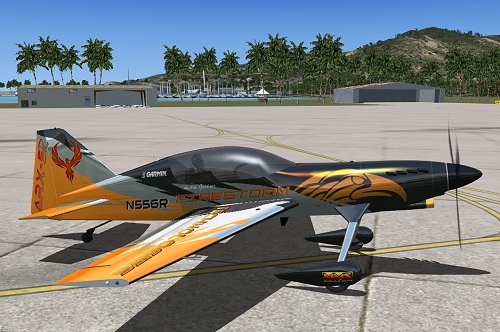 The ARX-5R is a modded version of the ARX-5X, but includes a new tail, new wing, swept struts, tinted canopy glass, smoked chrome pipes, as well as all smoked-chrome on all the metal hardware. Due to the new wings, it is also slightly faster than the standard X Model. Making it the fastest Coyote yet! It was specially made for our good friend Austin "Firestorm" Gardner. Firestorm Aerobatics was previously using a standard Model X in 2011, but for his 2012 Season solo Aerobatic show we created a special R model for him and adapted his N555R black scheme to the new tail and wings.
Over the summer of 2013 however, he decided that he wanted an in-house MMS Custom "ripped" scheme. We we're happy to oblige...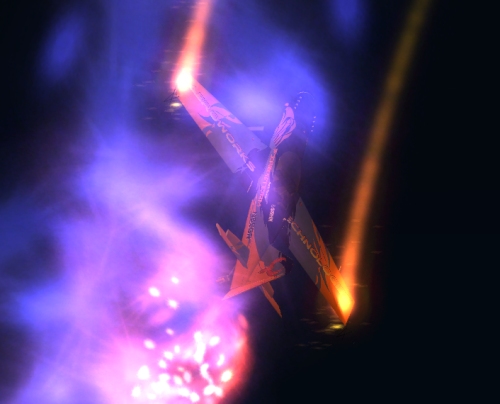 ...thus spoke N556R!

Due to exclusivity for the 2013 Season, the ARX-5R will be available only in private at this time.
---
8-10-13
Austin Gardner - debuts the 2013 Firestorm Coyote R at Eugene Airfest!
Watch on Livestream here: http://livestre.am/4zxvu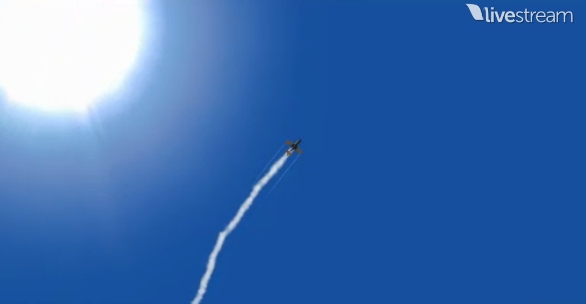 12-07-12 ARX-1 flies again!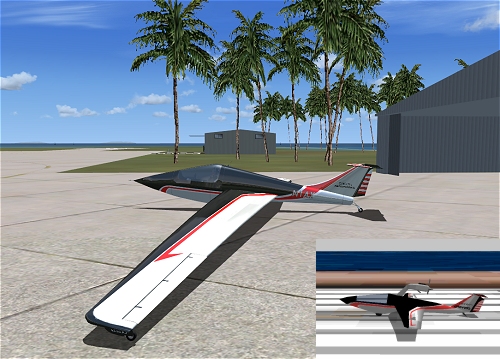 Our first concept ever is back - both A and B models in one package!
All new for FSX - Includes 11 aircraft in 12 different schemes including a paintkit.
Get it HERE - 14.4Mb.


Nevada Systems' Hawes AOF released for FSX!



Hawes AOF is an old WWII auxiliary airstrip re-opened by Nevada Systems for UAV devlopment.
Due to it's location in the Mojave Desert and excellent thermals, it was also used as an alternate development site for the ARX-1.
Get it HERE - 6.2Mb
11-22-12 ARX-5X Coyote Expansion Pack is out!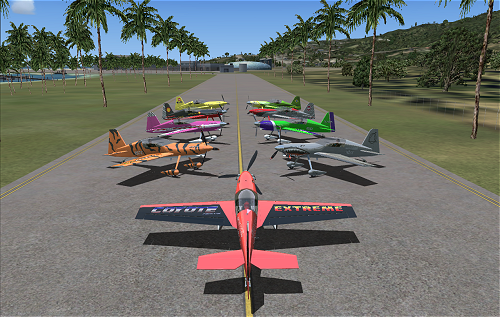 20 Additional schemes! The expansion includes 12 domestic US schemes - including the very first ARX-5 - The original Coyote Extreme N5JT paint from the 2003 release as well as a new N5JT for 2012. The expansion also includes 8 international versions in the colors of England, Italy, Japan, Switzerland, Brazil, and Finland. Get it HERE! (Requires version 2.1 below)
Return to Oshkosh

ARX-5 Expansion Pack

9-21-12 Coyote v2.1 update!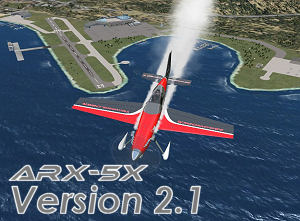 Updates to enhance the experience on 64-bit Windows systems.
Crisper DDS-888 textures, better envmapping, polygon fixes - applicable to all versions of Windows.
This is now the new standard version!
8-27-12 ...Oh yeah!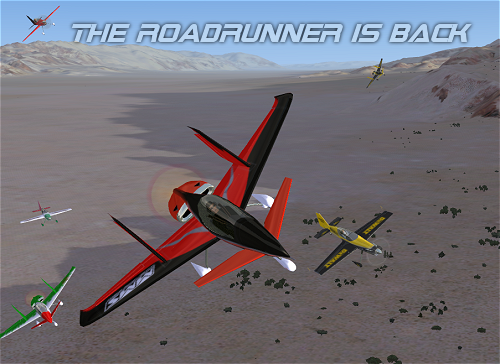 ALL-new ARX-6 for FSX - 38Mb, 13 Schemes, and a paintkit!
Get it HERE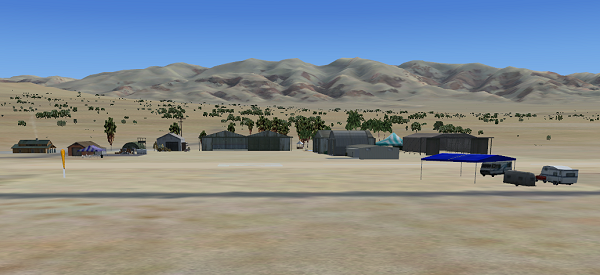 Death Valley Outpost version 2 for FSX
is also available! Get it HERE!
---
---
7-15-12



New releases - Default add-ons repaints.
Repaints of the default Beech Baron, DC-3, and MMS Package of P-51's
are now available on the Default Repaints Page
---
2012 Teaser - Ode to the Old School

FSX Teaser - Summer 2009